Education & Displays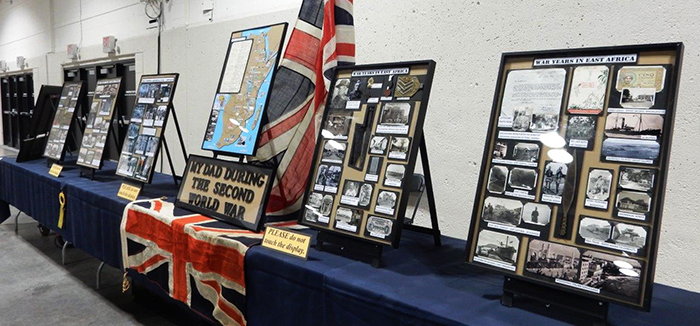 Every picture tells a story, and so does every good historical display. Part of CMHS's mandate is to research and share information about our military heritage. To fulfill that mandate, many members have created outstanding displays that tell interesting stories covering a wide range of topics – from Canadian involvement in the Boer War to personal service in Africa, and from the 1916 Irish Uprisings to celebrations of members' personal or ancestral military service.
Member displays are presented during various collector and militaria shows, as well as at other special events around Calgary, to help educate and inform the public about our military heritage in an engaging, creative way.
Examples include member Alan Mackenzie's award-winning display featuring his father's service as an Irishman serving with the British Army in World War II. Check it out, it's an award-winner!
• Alan Mackenzie : "My Dad During the Second World War"
• Alan Mackenzie : The 1916 Irish Easter Rising