Major Percy John Jennings, O.B.E., M.E.I.C.
(1881 - 1947)

33rd Company Imperial Yeomanry
4th Pioneer/Construction Battalion, Canadian Expeditionary Force
Royal Engineers
13th Detachment, Canadian Corps of Guides
Officer of the Order of the British Empire [Military]
Officer of the Order of the British Empire [Civil]
Queen's South Africa Medal [Bars: Cape Colony, Orange Free State, Transvaal, South Africa 1901,  South Africa 1902]
1914-1918 War Medal
Inter-Allied Victory Medal
Coronation Medal of King George VI
Mentioned in Despatches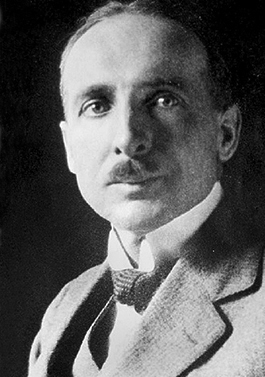 Percy John Jennings was born on August 31st, 1881 to John A. and Annie Jennings, St. Margaret's Old Rectory, Canterbury, Kent, England. After completing his primary education, the blue-eyed, brown haired Jennings studied science and was articled with an engineering firm in England for three years.

Jennings enlisted February 5, 1901 with the 33rd Company, Royal East Kent Mounted Rifles, Imperial Yeomanry (Reg. No. 22749), and served from 1901 to 1902 in the South African campaign (The Boer War). He was promoted to Lance-Corporal 1 July, 1901, to  Lance-Sergeant 26 May, 1902, and to Sergeant 1 June, 1902, before his discharge in South Africa 3 Sept. that year.

From 1903 to 1908, Jennings was assistant engineer engaged on preliminary surveys, estimates and design of water supply dams, pipelines, river crossings, etc. at Port Elizabeth, Cape Colony, South Africa. Later he was resident engineer on the construction of the Sand River and Bolk River dams in South Africa.

Jennings came to Canada in 1908, and contracted in Manitoba to build 250 miles of telephone lines. The next year he joined the Canadian Pacific Railway's irrigation department. He first worked under Col. J. S. Dennis on the construction of the company's irrigation system north of Stathmore, Alberta. In 1911 he joined the Irrigation Branch of the Canadian Department of the Interior.

While in Calgary, Jennings joined the 13th Militia District in the (Canadian Corps of Guides). During World War One, when formed he joined the 4th Canadian Pioneers as a Captain and Adjutant, and served overseas in England. On arrival in England with the 4th Pioneers he was seconded to the British Army, Royal Engineers for service in British and German East Africa.

Transferred from Canadian Expeditionary Force to Royal Engineers:

Temporary Captain – July 10th, 1917

Appointed Temporary Major and Graded Deputy Assistant Director of Inland Water Transport, East Africa.

Relinquished Commission with the rank of Major, Royal Engineers, July 13, 1919


Jennings received a Mention in Despatches and was awarded the O.B.E. [Military], (Officer of the Order of the British Empire, London Gazette, No. 31375, Supplementary, June 6th, 1919), for services in British / German East Africa along the Abyssinian border, where he met Somali chiefs to arrange terms of punishment for treachery during the war. He had been the first white man to enter that territory in two years and was specifically asked for by the senior chief of the tribes as he had worked with him when he was in South Africa between 1903 and 1908.

After service in World War One Jennings returned to the Department of the Interior and worked on various irrigation systems in Southern Alberta, primarily around the town of Taber.
While serving in 13th Detachment Corps of Guides (Militia) from 1921 to 1925, Major Jennings was appointed district intelligence officer at M.D. (Military District) 13 Calgary.  He was one of the original members of the Alberta Military Institute, and was its director in 1928 and 1929.

In 1931 Jennings was made Superintendent of Banff National Park, a post he retained for fifteen years until retiring in 1946. He was in charge of the Royal Visit, while in Banff, in 1939 of King George VI and Queen Elizabeth. 

Jennings was again awarded the O.B.E. (Officer of the Order of the British Empire, Civil, London Gazette, No. 3336, July 1st, 1946) for "special and extra services rendered during the war," but as he had already been awarded the Order in that grade, the second award was canceled. He was re-nominated for the C.B.E. [Civil] (Commander of the Order of the British Empire) but passed away before the award was confirmed.

The "Special and Extra Services" were acting as host to many other members of royalty, Governors General, Prime Ministers and senior dignitaries from many countries. He also was instrumental in designating the locations and layouts of the Internment and Prisoner of War camps located in the mountains and Kananaskis area.

Jennings was a charter member of the Calgary Branch of the Engineering Institute, Chairman of the Branch in 1922-1923 and Councillor representing the Branch in 1928. He was also a member of the Alberta Association of Professional Engineers.

Died: November 14th, 1947
Buried: Banff, Alberta, Canada, November 20th, 1947
— Michael C.